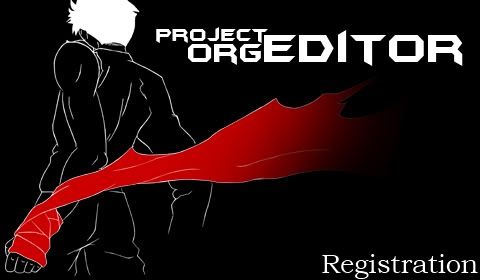 What is Project Orgeditor?



Project OrgEditor is the AnimeMusicVideos.org sponsored contest. It spans 6 weeks. We start with a large pool of editors, but in the end, only 3 will remain at the end of the competition to compete for the title of Project OrgEditor Champion (and a lovely prize pack)!

The contestants will compete with each other to create the best AMV possible in the span of one week. AMVs must be designed around a specific "theme challenge". Their AMVs are judged, and one or more editors are eliminated each week until there are only 3 editors remaining for our final round of competition.

Editors in the past have had to edit to popular internet memes, work as a team, edit a video based upon who they are as a person and many other unexpected challenges.

During each week of Project OrgEditor Season 2, here is what you can expect!
Day 1: Theme Revealed
Day 1-7: Editing. Final AMV must be submitted by 11:59 CST on the seventh day.
Day 8-9: Judging
Day 10: Round Scores Revealed. Lowest scored editors elimintated. Top scoring editors win bonus points. Next Round Begins!

Here's the calendar of Events:

April 23 - May 6 Registration
May 7 - May 13 Round 1 Editing
May 14 - May 15 Round 1 Judging
May 16 - May 22 Round 2 Editing
May 23 - May 24 Round 2 Judging
May 25 - May 31 Round 3 Editing
June 1 - June 2 Round 3 Judging
June 3 - June 9 Round 4 Editing
June 10 - June 11 Round 4 Judging
June 12 - June 18 Round 5 Editing
June 19 - June 20 Round 5 Judging
June 21 - June 27 Finals
June 28 - June 29 Finals Judging
June 30 - 2012 Winners Announced

You can register for the event here:

http://projectorgeditor.wufoo.com/forms/project-orgeditor-season-2-registration/

Rules and additional info about the event can be found here:

http://projectorgeditor.tumblr.com/

Good luck!

_________________

Medical doctor
Specialist in Geriatric