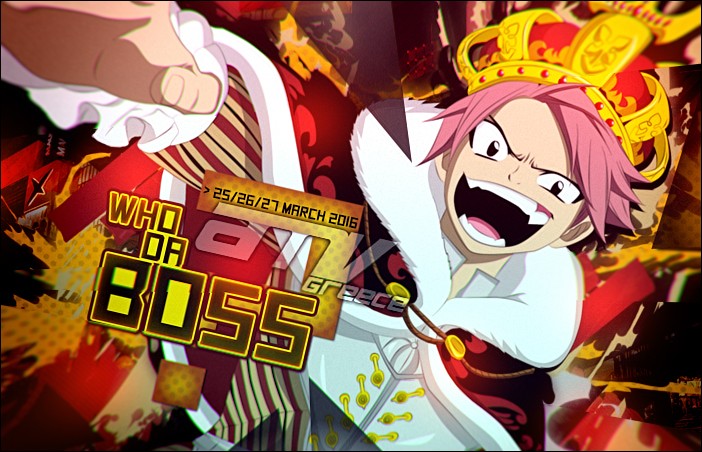 Ladies and Gentlmenen Welcome to

Who Da Bo$$

, the second IC from AMVGreece!
WILL YOU TAKE THE PRIZE? WILL YOU BE THE NEXT BOSS?
The dates of this IC are

midnight (UTC+02:00) March 25 - midnight (UTC+02:00) March 27

. Editors will have 3 days to complete and submit their entries.
On March 25 the songpacks for each genre will be released.
You must use one of these songs!
You may participate by yourself or in a group. Individual AMVs and MEPs will be judged separately.



RANKINGS:


Best Solo
Best Collab/MEP
Best Action
Best Romance/Drama
Best Comedy/Fun
Best Horror/Psyche
Best Dance
Best Gmv
Best Overall

- JUDGES: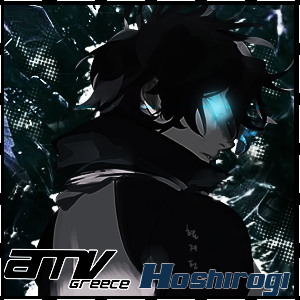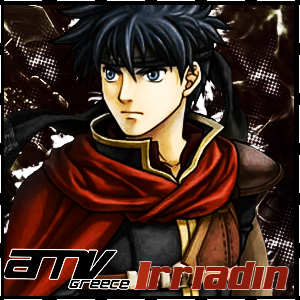 RULES:


Videos must be a minimum of 1:30.
Anime, manga sources or Game Footage and

THIS YEAR WE ACCEPT CARTOONSSSS.


No TV logos please
Only use songs from the songpacks provided  



Judging:


When you are done with your video, please send your video to ZoroIttoryu

WITHOUT PROVIDING YOUR NICKNAME, anwyhere on the video, or the file itself (just give the name of the video) upload your video wherever you want BUT PLEASE I BEG YOU NO SENDSPACE

.
The reason we do this is for the judging to be anonymous. Uploading the video is prohibited publicly since it will reveal who made what, after the judging is done we will provide all videos with special feedback aswell



PRIZES:


1st, 2nd and 3rd overall winners will get an exclusive  present  from the anime-otaku online store
"AnimeHouse.gr"



REGISTER IN THE POST HERE:

http://amvgreece.forumgreek.com/t48-amvgreece-ic-who-da-bo-edition

All entries not complying with these rules will be disqualified from the rankings.
If you have any questions, please leave a comment below.
Have fun & Good Luck!!