| | |
| --- | --- |
| | Navigation |
| | |
| --- | --- |
| | Search |
| | |
| --- | --- |
| | Categories |
| | |
| --- | --- |
| | Competitions |
| | |
| --- | --- |
| | Information |
| | |
| --- | --- |
| | Comments |
---
1. K - BulletProof:
Пока не один клип на это
аниме ни понравился, все
однотипно пыта...
2. Tomorrow Never:
Просто офигенно, автор
знает толк в хороших
работах!
Перв...
3. I'll always be around...:
Из пошлой анимешке сделать
атмосферную романтику это
гуд )
...
4. Try:
[quote="Minako"]эх,
ностальжи, хорошая анимешка
)[/quote]
...
5. Vie en rose:
Няши это конечно хорошо, но
клип чересчур нудный и
монотонный, и...
6. Passion Clock:
Мэйкинг внушает!
Эта нога поверх часов,
о... он вырезал е...
7. Soul Removal:
5
8. Steel Fenders:
[quote="MICHELANGELO"]Fu
llspeed деточка сколько
тебе лет ...
9. Steel Fenders:
MICHELANGELO,
троллить лучше подучись, а
не писать всякую...
10. The Last Dream:
Хороший кроссовер, я бы
даже сказал отличный.
---
Best videos by favorites (Year: 2012)
| | |
| --- | --- |
| | Случайная цитата |
| | |
| --- | --- |
| | Events |
Сегодня в эфире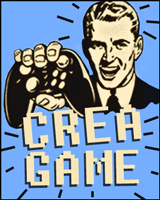 | | |
| --- | --- |
| | Top 10 |
| | |
| --- | --- |
| | Recommended |