| | |
| --- | --- |
| | Navigation |
| | |
| --- | --- |
| | Search |
| | |
| --- | --- |
| | Categories |
| | |
| --- | --- |
| | Competitions |
| | |
| --- | --- |
| | Information |
| | |
| --- | --- |
| | Creativity |
Клип принимал участие в Japan Expo 2014 и занял 13 место.

Author's comment: Salut à tous, voici mon petit clip pour la JE 2014. Finalement classé 13ème, je suis plutôt satisfait du résultat final. J'ai vraiment pas grands chose à dire sur le clip, j'ai conscience que celui-ci est vraiment pas dingue mais il s'agit du clip sur lequel j'ai le plus travaillé pour le moment après le lvl up. C'est un clip Madoka à thème classique sur lequel j'ai eus l'idée de faire un raccord avec les derniers films sortit pour me distinguer un peu sur l'histoire. Je remercie la Eden team pour m'avoir soutenue lors de ce projet et particulièrement Raitei et Sly pour les beta-test!
J'èspère en faire davantage pour la suite! Voila.

Information
Author: [Bigalaxy]
Anime: Puella Magi Madoka Magica
Music: Elena Siegman - Abracadavre
---
New videos

Downfall Absolution

Wednesday, 30 July 2014
Contest video of AKROSS Con 2013
/人 ◕‿‿◕ 人
-----------------
Качественная работа по исходнику Fate/Zero от автора diegao94. Приятного просмотра.

Information
Author: diegao94
Anime: Fate/Zero
Music: Red - Glass House
More

→
---
I've started this 6 months ago... it took like total of 18 hours +24 for rendering and encoding ... BUT It's finally here! So I hope you enjoy it. It was obviously inspired by Shades of by Leberate, dude if you're watching this... just to let you know you fucking rock!

Information
Author: [Genetix]
Anime: Mix
Music: Ellie Goulding - Starry Eyed (SubVibe Bootleg Remix)
More

→
---
AMV news

Миниатюры для Ru.Comix 3.5

Sunday, 27 July 2014
Тем временем мы уже почти готовы зарелизить Ru.Comix 3.5, который выйдет через 1-2 месяца. Весь материал, включая переходы, опенинг и титры у нас уже есть. Если у вас есть готовые наработки, и вы не хотите ждать 4 часть, то у вас есть шанс отправить свою комедийную миниатюру, и она войдет в готовящуюся сборку. Ну, и в отличие от номерных частей, вероятность включения в промежуточный Ru.Comix 3.5 намного выше. Дерзайте: «Добавить миниатюру».
More...

→
---
New videos

The Disappearance Of Skepticism

Sunday, 27 July 2014
Hello people of this vast and little terrestrial globe. Not much to talk about, I'm just doing this so I can meet the minimum requirements of 200 characters required. I hope you the mind and preferably not just read what's below.

"What eyes see, is the true reality?" - SaadKeanu - 07/13/2014 - 05:52:32;14 - 21st century - In my house.

Information
Author: SaadKeanu
Anime: Suzumiya Haruhi no Shoushitsu, Spice and Wolf, Steins;Gates: Fuka Ryõiki no Déjà Vu, Nekomonogatari, Bakemonogatari
Music: Nickelback - Savin' Me
More

→
---
Hello everybody, here I am bringing my newest AMV for the contest AMVcon 2014! The AMV tells about a virus that ends up being broadcast to the world, people get the disease and could have become zombies, well I tried to explain the best way possible, watch the AMV to better understand, thank you and sorry for the bad English.

Information
Author: Kurosakibruno
Anime: Berserk The Golden Age Arc III, Fate Stay Night, Fullmetal Alchemist Brotherhood, Highschool Of The Dead, Hoshi wo Ou Kodomo, Le Portrait de Petit Cossette, Psycho-Pass, Shiki, Sora wo Miageru Shoujo no Hitomi ni Utsuru Sekai, The Animatrix, Tokyo Magnitude 8.0, ZombiU Trailer
Music: Les Friction - Louder Than Words, Les Friction - World On Fire
Awards: 2nd place at AMVCon 2014
More

→
---
New videos

Inhumans: The Awakening

Friday, 25 July 2014
Клип принимал участие в Japan Expo 2014 и занял 6 место.

Кроссовер-экшн, а заодно и небольшая история, которую автор, судя по титрам, планирует продолжить в дальнейших работах.

Information
Author: Hayden
Anime: Devil May Cry, Bayonetta: Bloody Fate, Supernatural
Music: Paul Udarov & Voicians - Inside
More

→
---
Author's comment: So I've always wanted to try doing a dance/anime mix project, and there was this song I absolutely love :). And well, here is the result. After listing so many anime, I'm too tired to say more :).
Information
Author: Satsumayu
Anime: Fate Extra CCC (Game), Sasami-san @ Ganbaranai, Date Alive, Inu x Boku SS, Chuunibyou demo Koi ga Shitai, Mawaru Penguidrum, Guilty Crown, Ef a Tale of Melodies, Ef a Tale of Memories, Macross Frontier Music Clip Collection Nyankuri, Macross Frontier the Movie 2nd - Sayonara no Tsubasa, Hyouka, Dog Days, Accel World, Koi-ken! Watashitachi Anime ni Nacchatta!, Ano Natsu de Matteru, Bakuretsu Tenshi, Shining Hearts (Game), Denpa Onna to Seishun Otoko, Maken-Ki!, Baka to Test to Shoukanjuu Ni!, Panty&Stockin with GarterBelt, Persona 4 the Animation, Persona 4 The Utltimate In Mayonaka Arena (Game), Mondaiji-tachi ga Isekai kara Kuru Sou Desu yo, Nisemonogatari, Ladies versus Butlers!, Boku wa Tomodachi ga Sukunai, Tengen Toppa Gurren Lagann (Kirameki Youko Box), Re-Cutie Honey, Michiko to Hatchin, Ore no Kanojo to Osananajimi ga Shuraba Sugiru, Jinrui wa Suitai Shimashita, Angel Beats, Tari Tari, Chäos;HEAd Love Chu! Chu, The IdolMaster, Nogizaka Haruka no Himitsu, Karneval, White Album, K-On, Basquash!, Primitive Link, Hoshi wo Ou Kodomo, Highschool of the dead, Campione!, Mahoromatic Tadaima Okaeri, Boku wa Tomodachi ga Sukunai NEXT, Gosick, Black Rock Shooter, Rozen maiden Züruckspulen, Watamote, BlazBlue Continuum Shift Extended, Chäos HEAd NoAH, Love Live!, Monogatari Second Series, White Album 2, Kamisama no Inai Nichiyoubi, Yuru Yuri 2, AKB0048 : First Stage, Benmashi no Cecil, Golden Time, BlazBlue Chrono Phantasma, C3 : CubexCursedxCurious, Mirai Nikki, Chuunibyou demo Koi ga Shitai Lite
Music: Marina and the Diamonds - Primadonna
More

→
---
Author's comment: Too late for Japan Expo AMV contest but I still wanted to complete it before getting back to photography.

Pretty pictures with nice music, no story, no bullshit. I decided to make this AMV 1080p even though some of my footage was still 720p with average quality. With some filters, the result is alright but I wish it would be easier in 2014 to find high quality footage. Let's hope 4K helps to improve internet general video quality.

Not much popular anime here. Twixtor was really useful to slow down scenes while keeping good framerate. Atelier Shallie Alchemists was already processed with a Twixtor-like plugin as you can see some artifacts if you look closely but I managed to slow it down even more. Space Pirate Captain Harlock was only used for special effects and overlays.

На зеркале 1 версия 10 бит.

Information
Author: Nostromo
Anime: .hack Sekai no Mukou ni, .hack G.U. Trilogy, Atelier Shallie, Alchemists of the Dusk Sea, Atelier Ayesha, BaKaAfter; Kirakira suru mizu no soko (Vocaloid 3DCG), Brother P; Kanou Sekai no Rondo (Vocaloid 3DCG), Hashiyasume; Prologue to the New World (Vocaloid 3DCG), Inu x Boku SS, Shinsekai Yori, Space Pirate Captain Harlock, Supernova mu-cho Remix (Vocaloid 3DCG), Vanguard Sound; Rebirth (Vocaloid 3DCG)
Music: Zircon feat. Jillian Aversa – Just Hold On (Padilion Remix)
---
| | |
| --- | --- |
| | Интересное у Яши Пташкина |
| | |
| --- | --- |
| | Events |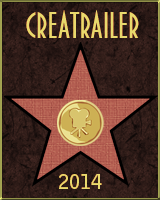 Trailer contest with no restrictions on sources!
| | |
| --- | --- |
| | Top 10 |
| | |
| --- | --- |
| | Recommended |
| | |
| --- | --- |
| | Users online |