| | |
| --- | --- |
| | Navigation |
| | |
| --- | --- |
| | Search |
| | |
| --- | --- |
| | Categories |
| | |
| --- | --- |
| | Competitions |
| | |
| --- | --- |
| | Information |
| | |
| --- | --- |
| | Creativity |
Kill la Kill с точки зрения моды) Клип принимал участие в конкурсе AMV на Anime Weekend Atlanta и занял первое место.

Author's comment: Sooo yeah lol. I was originally making an action Kill la Kill amv but there are SOOO many coming out now. I was gonna use this song for some fun credits in my action amv but I thought....this might just be fun in general. Plus I got to make even more fun credits for this one!! :D I was sooo excited that I actually won

Information
Author: BecauseImBored1
Anime: Kill la Kill
Music: Lady Gaga - Fashion
Awards: Best Video на Anime Weekend Atlanta 20
More

→
---
Contests

Дедлайн конкурса AMV на фестивале Anime Factor

Monday, 29 September 2014
Организаторы ежегодного аниме-фестиваля Anime Factor (г. Хабаровск) напоминают, что завтра - последний срок для подачи клипов на конкурс AMV в рамках фестиваля. Принимаются работы, ранее не участвовавшие в аналогичных конкурсах города Хабаровска и не занимавшие призовые места в аналогичных конкурсах фестивалей России. Клипы-призеры будут показаны на большом экране фестиваля
Заявки на конкурс подаются через форму сайта организаторов. После окончания срока подачи заявок в течение 10 дней (до 10 октября) допускается досылать материалы к уже поданным заявкам.
Подробные правила конкурса на нашем форуме
Правила конкурса и форма для заявок на сайте организаторов
More...

→
---
New videos

Wir Können Alles!

Friday, 26 September 2014
Комментарий авторов: "Wir können alles!" translates to "We can do everything!"
We sank hundreds of hours into skyping while editing and sending just as many clips back and forth.
That made this Video quite special as a collaborative Video, where both of us touched every single frame of it.
We began editing in late 2013 and finished about 5 hours before the Connichi-Deadline (early August 2014).
We are quite happy and proud to place 1st in all 3 categories (jury, editors, viewers). Especially since this is a real 100% collaborative effort.

Information
Author: ceddic, Kiriforce
Anime: 5 Centimeters Per Second, A Certain Scientific Railgun, A Dark Rabbit Has Seven Lives, Angel Beats, Asu No Yoichi!, Bakemonogatari, Binbougami Ga!, Black Lagoon, Black Lagoon: The Second Barrage, Bleach, Blood Lad, Boku Wa Tomodachi Ga Sukunai Next, Carnival Phantasm, Chuunbyou Demo Koi Ga Shitai, Chuunibyou Demo Koi Ga Shitai! Ren, Code Geass, Code Geass, Daily Lives Of High School Boys, Date A Live, Date A Live S2, Death Note, Diebuster (Aim For The Top 2!), Dream Eater Merry, Durarara!!, Eden Of The East, Fate/Kaleid Liner Prisma☆Illya, Fate/Zero, Fullmetal Alchemist: Brotherhood, Gargantia On The Verdurous Planet, Girls Und Panzer, Golden Time, Haiyore!, Nyaruko-San W, Heaven's Lost Property, Highschool DxD, New Hunter X Hunter (2011), Kami-Sama No Inai Nichiyoubi, Kara No Kyoukai, Katawa Shoujo, Kenko Zenrakei Suieibu Umisho, Kill La Kill, Kiss×Sis, Koe De Oshigoto, Kyoukai No Kanata, Kyousougiga, La Storia Della Arcana Famiglia, Little Witch Academia, Mardock Scramble: The Second Combustion, Mayo Chiki!, Mikakuni De Sinkoukei, Minami-Ke Nagi-Asu: A Lull In The Sea, Naruto Shippuuden, Needless, Nerawareta Gakuen, Nichijou, No Game No Life, Noragami, Nourin Occult Academy, Pale Cocoon, Patema Inverted, Persona 4: The Golden Animation, Pet Girl Of Sakurasou, Plastic Nee-San, Rebuild Of Evangelion 1.0 - You Are (Not) Alone, Rebuild Of Evangelion 2.22 You Can (Not) Advance, Sakura Trick, Senran Kagura, Shingeki No Kyojin, Shugo Chara!, Soul Eater, Space Dandy, Steins;Gate, Strike Witches, Super Sonico The Animation, Sword Art Online, Tailenders, Tengen Toppa Gurren-Lagann, To Love-Ru, WATAMOTE, Witch Craft Worksm Xam'd: Lost Memoriesm Yu-Gi-Oh! Duel Monster GXm Yuru Yuri
Music: Die Orsons - Wir Können Alles Machen (Was Sollen Wir Machen)
Awards: Jury choice, Editors choice, Viewers choice на Connichi 2014
More

→
---
Выдержка из комментария автора: Basically, I made this video because I love the song and I love the anime and they go really, really well together (in my opinion at least), and...well, that's about all there is to it. It is kinda spoiler-y, as it's basically a re-telling of Tekkonkinkreet (almost, I took one liberty but it actually doesn't change that much). By the way, if you haven't seen Tekkonkinkreet...go watch it, it's a fantastic, psychological anime with such beautiful aesthetic detail.

Information
Author: CrackTheSky
Anime: Tekkonkinkreet
Music: Paper Route - Glass Heart Hymn
Awards: Best Drama на Nan Desu Kan 2014
More

→
---
Contests

Конкурс фанвидео на фестивале Oni no Yoru 2014

Wednesday, 24 September 2014
Организаторы фестиваля Они но Ёру (г. Москва) приглашают всех желающих принять участие в конкурсе фанвидео в рамках фестиваля. На конкурс принимаются видеоработы по восточноазиатским исходникам (Япония, Китай, Корея). Это касается видеоряда, аудиоряд может быть любой. Могут быть поданы работы, уже участвовавшие в аналогичных конкурсах, за исключением конкурсов на аниме фестивалях.
Заявки на участие в конкурсе принимаются до 29 сентября через электронную форму. От одного участника в конкурс фанвидео может быть принято на рассмотрение не более трёх заявок. Принята к участию из них может быть только одна.
Тема конкурса на нашем форуме
Правила конкурса на сайте организаторов
Форма для подачи заявок
More...

→
---
New videos

Young Forever

Tuesday, 23 September 2014
Author's comment: I got the inspiration to make this video from FarmXD's Sekai video

Information
Author: Phlashback
Anime: Pokemon Movie 6 - Jirachi Wish Maker, Pokemon: Arceus And The Jewel Of Life, Pokemon: Movie 5 - Heroes, Pokemon: Movie 7 - Destiny Deoxys, Pokemon: Origins, Pokemon: The Rise Of Darkrai, Pokémon, Pokémon Ranger And The Temple Of The Sea, Pokémon: Movie 1 - Mewtwo Strikes Back, Pokémon: Movie 2 - Pokemon 2000, The Power Of One, Pokémon: Movie 3 - Spell Of The Unown Pokémon: Movie 4 - Pokemon 4 Ever (Celebi A Timeless Encounter) Pokémon: Movie 8 - Mew And The Hero Of The Wave - Lucario, Pokémon: Pikachu And Pichu, Pokémon: Pikachu's Rescue Adventure, Pokémon: Pikachu's Summer Vacation
Music: Fall Out Boy - Alone Together (Krewella Remix)
More

→
---
New videos

Rhythm & Melody

Monday, 22 September 2014
Клип сделан автором под впечатлением от песни, под которую делали работы участники одного из раундов орговского конкурса The Quickening.

Author's comment: I just really liked the quickening song ok ᕕ( ᐛ )ᕗ

Information
Author: PieandBeer
Anime: Sakamichi no Apollon
Music: Grizfolk - Way Back When
More

→
---
New videos

Identity Crisis

Sunday, 21 September 2014
Экспериментальный MEP. Authorы взяли за основу трек-попурри, в котором одна и та же музыкальная тема (Linkin Park - In the end) обыграна 20 различными способами, "в стиле" других исполнителей. Для каждого кавера предложен соответствующий по духу видеофрагмент.

Комментарий авторов: All the best AMV ideas originate when someone says "wouldn't it be funny if...", and this MEP is no exception. The idea started off as a offhanded comment on Skype, but it quickly turned into a reality when l33tmeatwad, Kireblue, Amaterasu, BecauseImBored1, drewaconclusion, nosamvs, Pauratagashi22, PieandBeer, and Gaelstrom rushed to finish before AWA's deadline that was just 3 days away...and thus the world's most cliche MEP was created!

Information
Author: l33tmeatwad, Amaterasu, BecauseImBored1, Pauratagashi22, PieandBeer, drewaconclusion, kireblue, Nosamvs
Anime: Angel Beats, Shingeki no Kyojin, Baccano!, Cowboy Bebop, DragonBall Kai, FLCL, Hellsing Ultimate, JoJo's Bizarre Adventure, Naruto Shippuuden, Neon Genesis Evangelion: 3.0 You Can [Not] Redo, One Piece: Jango's Dance Carnival, Ouran High School Host Club, Mahou Shojo Madoka Magica, Samurai Champloo, Shiki, Space Dandy, Tachikomatic Days, Tatami Galaxy, Tenjho Tenge, Trigun: Badlands Rumble, Uta No Prince-Sama
Music: Anthony Vincent - In The End (20 Style Cover)
More

→
---
New videos

Touch of Madness

Saturday, 20 September 2014
Каждый сходит с ума по своему.

Доброго времени суток. Данный клип подарен (хоть и с опозданием) на день рождения Sayuri Asurami. Наверное, многие увидят только рандом, но все же небольшая задумка в клипе имеется. Одиночество и сумасшествие.

Information
Author: Dm1try[A]
Anime: Mix
Music: Olafur (Ólafur) Arnalds – Til Enda
More

→
---
| | |
| --- | --- |
| | Случайная цитата |
| | |
| --- | --- |
| | Events |
Сегодня в эфире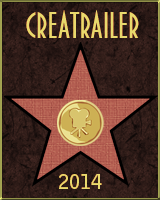 Trailer contest with no restrictions on sources!
| | |
| --- | --- |
| | Voting |
Проводить в начале года Level Up 2015?
| | |
| --- | --- |
| | Top 10 |
| | |
| --- | --- |
| | Recommended |
| | |
| --- | --- |
| | Users online |